WHAT? Some of the best stand up comedy from the UK and international circuit.
WHEN? Every Monday night at 8pm (doors 7:30pm) without fail (apart from when the World Cup's on – we're not daft.)
WHERE? The Colonel Fawcett, 1 Randolph Street, Camden Town NW1 0SS (formerly of The Good Ship in Kilburn, RIP)
WHO? Just some of your common or garden stars of Live at the Apollo, Have I Got News For You, QI, 8 Out of 10 Cats, The News Quiz, Taskmaster, Room 101 and mighty global comedy festivals. Over the past two years comics include Romesh Ranganathan, Sara Pascoe, Jack Whitehall, Nish Kumar, Phil Wang, Pippa Evans, Brendon Burns, Angela Barnes, Ed Gamble, Joel Dommett, Ellie Taylor, Shapphi Khorsandi, Bec Hill, Abandoman, Dane Baptiste, Mae Martin, Tez Ilyas, Kiri Pritchard-McLean and Richard Herring.
HOW MUCH? £5 in advance, £7 on the door (with special offers for members of our mailing list…)
Since November 2013 Ben has been the resident MC at this Kilburn institution every Monday night. A classic rock'n'roll boozer with a cracking free jukebox, delicious banana bread beer and the perfect atmosphere for comedy, Good Ship Comedy Club regularly sells out with headliners such as Tony Law, Josie Long and Abandoman. Combined with delicious food from local Polish cafe Belvedere Traditional and retro computer gaming on the balcony area in the interval, this is the perfect was of getting audience's week off to an ace start for just £4. Doors from 6:45pm, show at 8pm.
Here's the latest line-ups: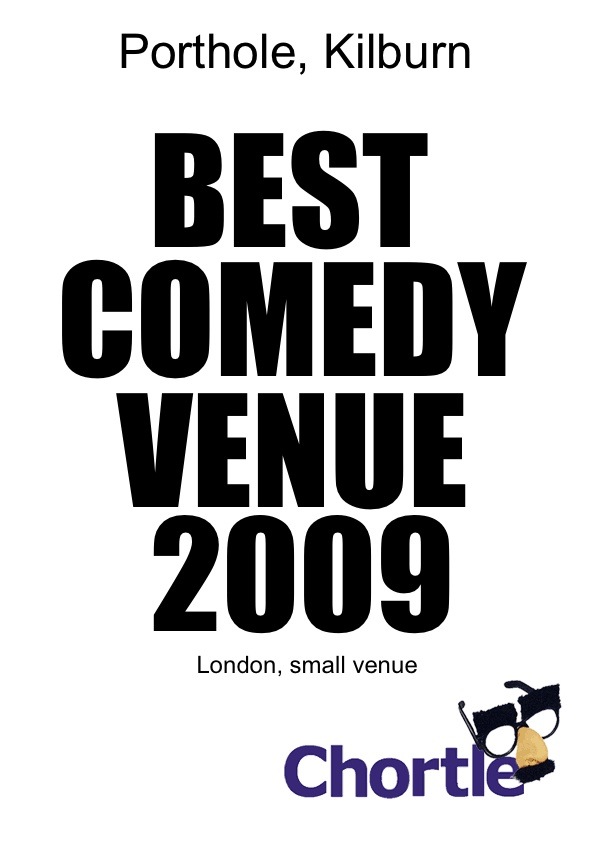 You can book tickets in advance here: WHAT'S ON PAGE, or just by scrolling down, finding the gig you want to come to and hitting 'CLICK HERE TO BUY TICKETS'.
and to keep updated on line-ups, special offers and ticket news follow us on Twitter @GoodShipComedy or LIKE our Facebook page!
You can also sign up to our Mailing List here:
MONDAY NOVEMBER 6TH
BOBBY MAIR
An whirlwind of spite, rage and fury at the norms of the world, Bobby has been winning awards and lighting up stages with his thermonuclear power since his arrival in the UK. He's become a regular on the likes of 8 Out of 10 Cats and Never Mind the Buzzcocks, let the camera of VICE TV into his life for a reality TV show about his wedding to come Harriet Kemsley and bagged the prestigious support slot for US powerhouse Bill Burr when his tour came to the UK
"A bona fide tour de force."
The Guardian
"Will stamp pictures in your brain that may never go away." ★★★★ The Scotsman
FRANCIS FOSTER
Francis Foster is a comedian who talks about the important things in life, like failure and how to deal with having a psychopath for a mother. He's just returned from supporting Eddie Izzard on his Force Majeure tour and opened for him in both Barcelona and Madrid. Francis gigs regularly at the best comedy clubs in the UK and came third in the prestigious NATYS at The Bloomsbury Theatre.
"Bitterly amusing gags." Chortle
ALICE FRASER
Alice is one of the sharpest-tongued rising stars in global comedy. Already an established voice in her native Australia she has come to greater prominence in the UK as one of the new generation of comics entrusted to take up the reins of John Oliver's co-presenter seat. Her shows have played to packed out houses in Sydney, Perth, Melbourne, Adelaide, New Zealand, London and the Edinburgh Fringe, whilst she has also appeared on Radio 4 and given her own very funny and touching Ted Talk.
Co-host of The Bugle Podcast
"There's something almost literary about Alice Fraser's incisive, dextrous hour of compelling storytelling…she could give Daniel Kitson a run for his money." Chortle
"Her stand-up is poignant and gut-punchingly funny…Alice Fraser's a total star in her own right." ★★★★★ The Herald Sun
SAMANTHA BAINES
Samantha is an award-winning comedian and actress who has been all your telly in some huge shows including The Crown, Silent Witness, Call the Midwife and several BBC Comedies. Her feminist science stand up shows have taken the Edinburgh Fringe by storm; selling out her runs at The Pleasance Courtyard two years in a row, sell out extra shows added and excellent reviews. She is currently embarking on a UK tour with her smash hit show 1 Woman, a High Flyer and a Flat Bottom about the lost women of science, beginning at the Soho Theatre in December 2017.
Top 20 Funniest one-liners of the Edinburgh Fringe 2017: The Telegraph
50 Best Jokes of the Edinburgh Fringe 2017: The Independent
"Highly enjoyable hour…Sam is an enthusiastic, articulate and passionate performer." The New European
"A big spoonful of science, a dash of smut, plus poignancy, puns and some larky audience interaction: Baines has concocted a winning formula." Fest
"Made Edinburgh rock with laughter." The Mirror
HYDE PANESAR
One of the funniest and warmest presences on the London comedy scene, Hyde has been charming crowds with his gentle insights into life as a young British-Sikh for many years. He has produced, written and presented a number of hi-octane radio shows for community radios, including breakfast shows and specialist music shows. He has also appeared on TV and film, speed dating in Gurinder Chadha's movie "It's A Wonderful Afterlife". He was also featured on the BBC Asian Network as part of Meera Syal's Comedy Night, celebrating the next generation of Asian stand-up comics.
"Hugely likeable and assured young comic, one of the brightest new talents around." Time Out
MONDAY NOVEMBER 13TH
HAL CRUTTENDEN
Hal is easily one of the finest heavyweight acts on the British circuit right now, his blend of impotent fury at the world and pricking of his own pomposity making him a real favourite. He is the conscience of well-meaning liberal middle-class Britain, who desperately wants to make the world a better place, but only after he's had a crisp Chablis. His huge skills has taken him all around the globe entertaining crowds as far afield as Indonesia, Singapore and the Falkland Islands. Back at home he has been nominated for Best Club Comic multiple times, appeared in the film classics such as 'Mrs.Dalloway' and 'The Madness of King George' and smashed the living daylights out of his appearances on Live at the Apollo, Have I Got News For You and Sunday Night at the Palladium.
"An absolute joy to watch." The Scotsman
"You could see Hal play the O2… he's wonderful, truly wonderful'." Digital Spy
"Hugely talented." The Times
SPRING DAY
Originally from New York and a product of the Japanese stand-up comedy scene (nope, we didn't realise it had one either), Spring is an punky, opinionated and idiosyncratic comic who has been tearing it up at global festivals for years.
"She's fucking funny. You'd be hard pressed to find someone more delightful and life affirming than Spring Day. Oh and she's not drunk, that's her real walk." Brendon Burns
"Day's best material is when discussing her cerebal palsy. She's got just the right amount of irreverance and quite expertly makes the audience feel comfortable about laughing at it." The Skinny
JAMALI MADDIX
One of the bravest and most original voice to emerge in UK comedy this decade, Jamali is a controversialist par excellence, just as comfortable tweaking the noses of liberal sensibilities on Live at the Apollo or putting himself in very real danger going native with the KKK in the Deep South on VICE TV. Watching him live is an unforgettable experience with laughs (ad gasps) coming big, hard and often
"Maddix genuinely feels like a fresh voice." ★★★★ Chortle
"Something to offend everyone." ★★★★ The Sunday Times
"This is one of those shows you could happily watch—or actively experience—for hours." The List
DAVE GREEN
If you love the surreal one-liner meanderings of American legends Mitch Hedburg and Stephen Wright, then you'll love the bewildering off-kilter excellence of Dave Green. Listening to his gags is like enjoying a vivid poem which just happens to have unexpected punchlines hiding at the end of every line
"Fantastically original gags." Bruce Dessau, Beyond The Joke

"Could be a contender to follow in the footsteps of Milton Jones." Chortle
MONDAY NOVEMBER 27TH
SUZI RUFFELL
Suzi is one of those acts who has very quietly gone about her business of becoming a completely excellent act and is now on the verge of a major breakthrough. She has supported Romesh Ranganathan, Kevin Bridges, Josh Widdicombe and Alan Carr on multiple tours and is now on a joint-tour with fellow rising star (and Like Minded Friend, as their podcast says) Tom Allen. She is a born, powerhouse performer and her past two shows, focusing on her working-class Portsmouth upbringing have brought her even closer to the mainstream success that is surely just around the corner. As seen on Channel 4, E4, BBC3, Comedy Central, Dave 
and heard on BBC Radio 4.
"A stand-up gem." The Guardian
"Ruffell deserves to be a much bigger name." Evening Standard
"Ruffell has nabbed the working class comedy crown for her generation. Sparky, energising, fun, an accomplished act who knows how to engage an audience." Chortle

JOSH PUGH
When he's not being one of the finest new joke writers in the country Josh is an international Fusball player and his nifty footwork on the pitch must surely influence his bamboozling punchlines. He has a unique and askew view of the world which makes him unbelievable fun to watch. Daft, punchy and a one in a million act that you'll bloody love.
English Comedian of the Year Winner 2016
"A peculiar offbeat mind." Chortle
ATHENA KUGBLENU
Bold, fresh and always bang on point, over the past couple of years Athena has grown into the comedian that her potential has always promised. She is a 2017 nominee for the 99 Club Female Comedians' Bursary and has been invited to write for the News Quiz on BBC Radio 4. She has also appeared on BBC Radio Scotland, BBC Radio Wales and the BBC World Service, guested on BBC Five Live and performed at the Johannesburg international Comedy Festival.
"Authentic, observational comedy presented beautifully…pleasingly original."
★★★★ Broadway Baby
"An intelligent set that managed to be both easily accessible and playful and still say something serious." Bruce Dessau, Beyond the Joke
"Socially astute…savvy observations." Chortle
RICHARD SOAMES
Just look at his big brown lovely eyes! Behind those deep pits of gentle sweetness lies a tremendous comic brain that has been honed by years at the forefront of the UK sketch and improv scene as part of the much loved BBC Radio 4, Chortle-Award nominated storytelling sketch geniuses The Beta Males. He also plays Lord Fear in Knightmare Live and commentates on the hit videogame comedy show McNeil and Pamphilon Go 8 Bit. He was trained in Chicago style long form improvisation by a Second City alumnus and is a UK cast member of the award-winning improv show Monkey Toast and guests with Austentatious and Grand Theft Impro.
"A slick, hilarious sketch show… Genius."The Sunday Times
"Highly inventive… one of the most exciting, gloriously funny acts out there."Time Out
MONDAY DECEMBER 4TH
MIKE WILMOT
Mike is the dictionary definition of a comedy big beast. For over three decades he has torn the roof off comedy clubs all over the world, from his native Canada to Australia, via the UK, all with his signature brand of lovably grumpy storytelling. This is a comic that can start a routine with the sentence "Let me tell you about the three times I shit myself" and audiences of teenagers and grannies want to hear more because they know there are big belly laughs on the way! As seen on Live at the Apollo, Never Mind the Buzzcocks and Rich Hall's Fishing Show.
"The highlight was Mike Wilmot, a fast talking stand-up whose close-to-the-bone repertoire leaves the audience in a state of hilarity that most comedians can only dream of."
The Sunday Times
"Like any fine comedian, he exudes intelligence and sweat in equal measures, Wilmot can give any other stand-up alive lessons in the power of laughter to free us from the shackles of embarrassment." Time Out
"At times raucous, offensive and downright crude, he was nonetheless very, very funny producing belly cackles of genuine mirth throughout… this was a most entertaining experience." The Scotsman
JACK BARRY
Jack is probably the only stand up on the circuit with a degree in Chinese. What a waste. After working his way around the stand up and sketch circuits, Jack then went on to support James Acaster on the UK tours of Edinburgh Award-nominated shows Prompt, Lawnmower and Recognise. He has a completely, lovably daft comic mind, like a puppy that's had one too many psychotropic drugs.
"Barry is Eddie Izzard-like in his excellent use of callbacks…a chipper, friendly and optimistic performer." Broadway Baby
"So laid back he's almost horizontal." The List
MARKUS BIRDMAN
A leader on both the UK & international live comedy circuits, Markus Birdman receives regular invites to headline at the coveted Comedy Store and has consistently delighted audiences around the globe with sell out shows at the Edinburgh, Adelaide, Melbourne & New Zealand Comedy Festivals. Still a stand up pro, Markus has recently combined his passion for art with comedy and debuted his first solo show featuring hand drawn gruesome fairy tales to critical acclaim at the 2015 Edinburgh Fringe, earning a nomination for 'Best Show' from Amused Moose and a plethora of 4 & 5 star reviews across the board.
"Birdman is the all-round package; witty, controversial, hip, topical and silly. A master of timing and physical comedy, he made me laugh so hard it hurt." BBC
"Absorbing, intelligent and funny." Metro
ESTHER MANITO
Esther started out in comedy in April 2016 and is already well on her way to some exciting places. A multiple new act finalist, Esther's observational stand up takes you on a whirlwind tour of what life is like for an Anglo/Lebanese mum of two.
"A lot of hair and a lot of talent." Bruce Dessau
PETER FLANAGAN
Peter is one of a seemingly endless line of natural Irish talent that has taken up home in London. A grand, straight ahead gag teller in the classic mould, he's lighting up every big room he plays.
"Been rocking Dublin audiences for the past few years. If you like one-liners, this guy is for you." Aidan Bishop, the International Comedy Club Dublin
IAIN STIRLING
BAFTA-winning comedian Iain Stirling is best known as the brilliantly funny voice of the hit reality show Love Island (ITV2), which is now in its third series. Following his success on Love Island, he took on the role of host for ITV2's new physical comedy entertainment show, CelebAbility, adding to an extensive list of television credits, including Russell Howard's Stand Up Central and Drunk History (both Comedy Central) plus an array of panel shows, such as Virtually Famous (E4), Fake Reaction and Safe Word (both ITV2).
A driving force behind the concept of comedy panel show The Dog Ate My Homework (CBBC), Iain has co-written and hosted four series which saw him win 2017's Children's BAFTA Best Presenter Award (2017) and following three nominations scoop 2016's BAFTA Scotland's Best Programme Award. Celebrity guest panellists on the show include Romesh Ranganathan, Joel Dommett and Susan Calman.
"One of the best joke writers on the circuit". GQ
"Possesses all the born-with-it-or-you're-not-qualities associated with the world's leading comics." ****The List
SHENOAH ALLEN
You will know Shenoah best as being one half of the mind-bending sketchprov duo The Pajama Men. Shenoah's solo work comprises a unique brand of fitful clowning, sketch and character that is otherworldly and dreamlike in his brilliance and precision. If you want to see one man portray dinosaurs, aliens, royalty, assassins, beggars and mad professors all in 5 minutes, this is the comic to watch.
Barry Award Winner – Melbourne Comedy Festival
Winner of 3 Timeout Awards – Sydney Comedy Festival
"All hail the Pajama Men, The Velvet Underground of comedy." The Guardian
"Every now and again — though all too rarely — a comedy show comes along that casts things in a new light…this American duo ultimately possesses a marvellously unique appeal." ★★★★★ Evening Standard
"One of the most dazzling displays of comedy theatre I've ever seen. It's weird. And it's wonderful." ★★★★★ The Times
NIGEL NG
Nigel Ng grew up in Malaysia, lived in America for five years and moved to the UK in 2015. Having started his comedy career in Chicago, it turns out that (most) people in the UK get his jokes too, as evidenced by him winning the prestigious Amused Moose Laugh Off 2016 and being runner up in the Laughing Horse New Act of the Year 2015. He is metronomically funny, with sleek, well-designed killer jokes peppering his set.
"Natural funny bones." Chortle
AARON SIMMONDS
Aaron has been trying to stand up for 25 years. Luckily, he can do comedy even if he can't do the standing up. He has a unique perspective on life, usually of people's belly buttons, which saw him reach the final of the BBC New Comedy Award 2017.
"His routine unfolded with great, measured skill. A class act." Chortle
JOHN ROBERSTON
Comedian, author, columnist, satirist, professional troublemaker, multimedia artist, recreational sadist and anarchic improviser, John is an astonishing 21st century renaissance man. He has toured the world with his 1980s text-based RPG phenomenon 'The Dark Room' and blown the bloody doors of most clubs with his super-charged whirlwind act.
"A manic and quick-witted revelation… if you only see one Perth-born set this year, make it John Robertson." The Scotsman
"Stylish, alternative, funny." Chortle
"Brilliant, bemusing and bloodthirsty." Metro
.
MATT STELLINGWERF
A relative newcomer to the UK, Matt is a slacker comic who remembered to pay attention at school, a super-cool tatooed rocker with a nerdy streak running all the way through him. Most importantly, he's originally and superbly funny.
"An intellectual 'Fonze'…extremely laid back and relaxed with the audience, seamlessly having banter and keeping his cool." Keeping Up With NZ
WILL DUGGAN
Part of the team behind the anarchic Edinburgh Panel Prize winning hit 'Funz and Gamez', Will is the sardonic man behind the mask of Bonzo the dog. He is also possessed of one of the driest wits in the land, at ease firing back and forth with audience interaction or showing off his impressive smarts on a range of subjects.
"Vibrant and risue, Duggan's comedy isn't really afraid of what you think of him – as long as you laugh that is." Edinburgh Festival Magazine
"Absorbs you so completely you don't see the payoff coming." Chortle
CHELSEA HART
Chelsea is a born and bred Alaskan living in Europe for over two years. She travelled for over a year of that to 30 countries in Europe and the middle east as a street performer. Along the way she was picked up by the media in Bosnia, Croatia, Kosovo, and their affiliates across the world for her operatic street show. She lives in London now, splitting her time between busking, stand up comedy, and folk music.