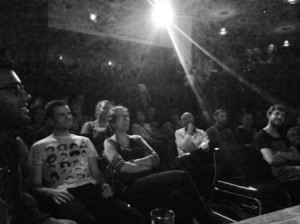 Since November 2013 Ben has been the resident MC at this Kilburn institution every Monday night. A classic rock'n'roll boozer with a cracking free jukebox, delicious banana bread beer and the perfect atmosphere for comedy, Good Ship Comedy Club regularly sells out with headliners such as Tony Law, Josie Long and Abandoman. Combined with delicious food from local Polish cafe Belvedere Traditional and retro computer gaming on the balcony area in the interval, this is the perfect was of getting audience's week off to an ace start for just £4. Doors from 6:45pm, show at 8pm.
Here's the latest line-ups: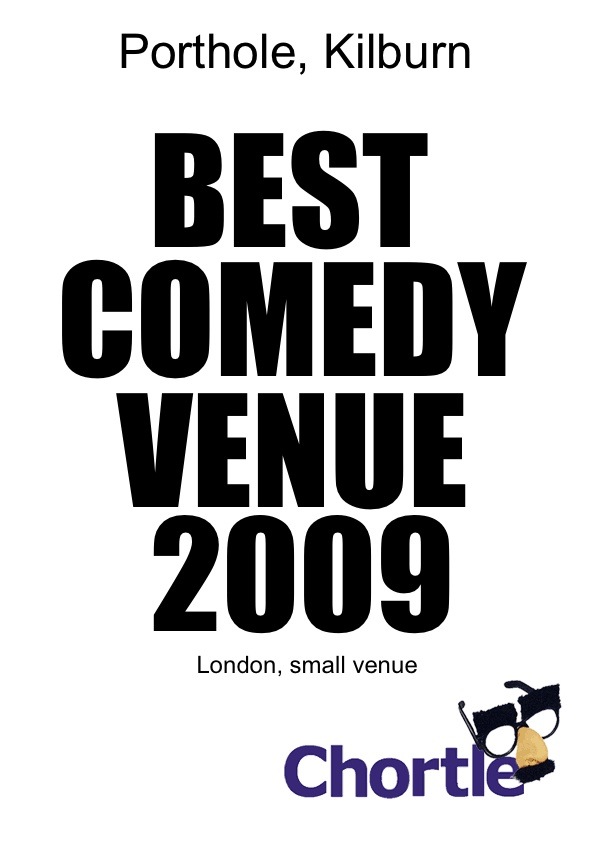 You can book tickets in advance here: WHAT'S ON PAGE, or just by scrolling down, finding the gig you want to come to and hitting 'CLICK HERE TO BUY TICKETS'.
and to keep updated on line-ups, special offers and ticket news follow us on Twitter @GoodShipComedy or LIKE our Facebook page!
You can also sign up to our Mailing List here:
Monday 17th October 2016
BEC HILL
http://www.bechillcomedian.com/
Australian-born and now London-based, Bec has gained a cult following in Australia, the UK and Ireland thanks to her acclaimed solo shows and hugely popular YouTube videos, which have garnered over 200,000 views globally. She has a talent for incorporating arts and crafts into her stand-up routines; creating a unique and unforgettable comedy style that she calls "paper-puppetry".
In the lat couple of years, she appeared at London's famous Union Chapel with Alan Davies, Jimmy Carr and Kevin Eldon, and Galway's Black Box Theatre alongside Milton Jones, Rob Delaney and Abandoman. She was also the support act for "Axis of Awesome" on their UK tour and co-host of Sky's DC Fancast.
Bec is the creator of the UK's only pun-based comedy night, Pun Run. Her one-liners were featured in FIVE different "best jokes of the Edinburgh Fringe" articles in 2014. She is also one half of the award-winning family comedy double-act, Bec & Tom.
"Brilliantly conceived, this is one of the stand-out shows in this year's comedy programme." ★★★★★ The Sunday Herald
"Bec Hill: exuberant, daft and inventive." ★★★★ The Scotsman
"There's something special about Bec Hill." ★★★★ The Times
WENDY WASON
http://www.wendywason.co.uk/
A Scottish actress and comedian, Wendy launched her comedy career in 2004, getting to the final of Funny Women and semi-finals of So You Think You're Funny at the Edinburgh Fringe the following year. She was already an established actress with roles in Coupling and the IT Crowd working with everyone from Chris O'Dowd and Nicholas Lyndhurst to Johnny Depp and John Malkovich. February 2014 saw Wendy nominated for best actress in Hollywood for British Hustle, the Toscars spoof.
Whilst her acting career continues, her comedy career has taken off. 2008 saw Wendy in America on NBC's Last Comic Standing and was also the year she did her first one-woman show at The Edinburgh Festival: Things I Didn't Know. Her charisma and wit ensured packed houses. After the success of that she returned with three further solo shows culminating with this year's knock out show, Hotel California. She has performed in all the major UK clubs such as Just the Tonic, The Glee Club, The Comedy Store, The Stand, and Laughter House in Dublin. In 2012 she was invited to the New York Comedy Festival and charmed audiences there too. She currently performs as part of The Cutting Edge at The Comedy Store in London and has written and starred in her own sitcom for BBC Scotland – Half My Age Plus Seven.
"Exquisite timing." Time Out
"She's absolutely hysterical!" Jimmy Carr
"Wendy Wason is a natural raconteur. Chatty and charming." The Scotsman
"She's charming, clever and funny." The Sunday Times
LUCY FREDERICK
@LucyFrederick
Lucy Frederick is a comedian, actor and writer based in South East London. She likes gin, good words and dogs with spots.
"Delivering to a packed house, Frederick delivers a strong and diverse show." **** Three Weeks
JOE JACOBS
@jesterjacobs
Joe Jacobs took his debut solo stand-up hour, Orthodox Joe, to this year's Edinburgh Fringe, charting his attempts at rap stardom. With Leicester Square New Comedian of the Year finalist 2015, Jewish Comedian of the Year finalist 2014 and Laughing Horse New Act of the Year finalist 2014 to his name, he has also featured on Channel 4 and BBC 6 Music.
"Dynamic stage presence and an ironic, arch delivery." Chortle
PETE OTWAY
http://www.peteotway.com/
Since his first gig in 2010, Pete Otway has established himself quickly as a natural and original comic, known for mixing a razor sharp wit with an affable charm and creative writing. After making it to the finals of the BBC New Comedy Award in 2012, he was chosen to perform at the Edinburgh Fringe as part of Just The Tonic's prestigious Big Value Showcase in 2013.
Whilst regularly appearing at some of the biggest and best comedy clubs across the UK, both as an MC and an act, Pete has also performed at large festivals such as the Isle Of Wight, gigged across Europe and provided support for touring acts such as Doc Brown.
"Devastatingly men." Chortle
WITH GUEST HOST:
ARCHIE MADDOCKS
http://www.archiemaddocks.co.uk/
Archie is an exciting new comic, who is armed with a natural stage presence and a winning smile. He possesses an affable and likeable nature that immediately puts people at ease and has impressed both his peers and audiences with his charismatic, conversational style, hilarious observations and quick, acerbic wit. This lethal skills set saw him win Bath Comedy Festival New Act of The Year, come runner-up in the Amused Moose New Act of the Year and have the hive of comedy promoters desperate to get him on their stage.
He's also a playwright who has had his work produced by some of the best theatres in the UK (including Orange Tree Theatre, Lyric Hammersmith, Bush Theatre and The Royal Court) and internationally too ( New Light Theatre in New York!). He currently has several theatre and television projects in development and hopes to make some exciting announcements later in 2014.
"An impressive set." Bruce Dessau, Evening Standard
"He sells his material with a charismatic and enthusiastic style that stands him in good stead." Chortle
Amazingly just £5 entry (or £4 in advance online)
Doors 6pm for 8pm start.
Monday 24th October 2016
IAN COGNITO
http://www.iancognito.org/
For the last three decades Ian Cognito has been an undecorated hero of the British comedy frontline. Never been on the telly, never done an advert… although he would for Guinness, if they let him write it himself.
Cogs remains a true original; If you haven't seen him, you won't have a clue who we're talking about, and if you have then you certainly won't have forgotten the name. Tales of power drills, genital exposure and traumatised promoters follow in his wake as does the hysterical laughter of those who have been lucky enough to see one of this country's greatest comedians.
Whilst many of his peers have graduated to the cosy confines of light entertainment, Cogs proudly remains the alternative comedian with gags that would make Manning wince.
All comedians should make you laugh, the very best will make you laugh non-stop from start to finish, a few of these will leave you with higher things to ponder but only Cogs does all the above and makes the hair stand up on the back of your neck.
If Spiderman was bitten by a radioactive spider and became, like, a spider, then Ian Cognito must have been bitten by a radioactive cunt.
After 25 years in the business we call show, Ian Cognito knows one thing, you need two things to make it big, hype and bullshit. Ian Cognito has neither. He has become one of the most respected comedians in the world by simply consistently doing great performances. That he is so remarkably unfamous can be put down to one thing, Ian Cognito will not play the fame game.
"The trouble with a moustache is that you can taste what you been eating, I got fed up of mine tasting of T.V. producers arseholes." Ian Cognito
One of the most influential comedians of modern times Ian Cognito has been responsible for the shape of the careers of many comedians. Some of which he is pleased about…
"They are proper, sharp jokes; and care little for concerns of political correctness." Chortle
"It's flecked with clever songs and an unrelenting wave of perhaps the funniest jokes you're likely to hear at the Fringe. It's close to the bone humour; it shocks, it disgusts and evokes a violent brand of laughter from the your darker side." The Skinny
"Changed the face of this circuit single handedly. He was rallying against political correctness before it even had a name. I also love it when he pisses in my mouth." Brendan Burns
"First time I saw Cognito I was blown away. I was blown away the second time too. Third time I thought I could do that." Reginald D Hunter
ALASDAIR BECKETT-KING
http://www.abeckettking.com/
Alasdair won New Act of the Year (formerly Hackney Empire) in 2014 and has featured on BBC radio as a comedian and sketch writer. He's performed stand-up across the UK, in the Glastonbury Cabaret Tent and at the Edinburgh Fringe as part of the Pleasance Reserve. He knows quite a lot about 19th century magicians. Tourists often ask to have their photo taken with him, presumably impressed by this.
"A bold and fresh comedy voice." The Stage
"Delicious writing and exceptional observations." Chortle
"A suave stand up with some killer lines." Arthur Smith
ATHENA KUGBLENU
http://www.athenakugblenu.co.uk/
BBC NEW COMEDY AWARD FINALIST 2015
Athena is a comic, event host and writer with intelligent, thought-provoking jokes that still have an edgy sting. She has been entertaining audiences all over the UK since April 2012.
"Authentic, observational comedy presented beautifully…pleasingly original." Broadway Baby ****
"An intelligent set that managed to be both easily accessible and playful and still say something serious." Bruce Dessau, Beyond the Joke
PHIL LUCAS
http://www.phillucas.com/
Phil Lucas exists in the hitherto uncolonised landscape between Harry Hill and Dave Gorman. A master of the lunatic powerpoint presentation, he's like nothing you've ever seen before and will have you in fits of giggles with his absurd set.
"A huge hit with the audience." Chortle
"Mr Lucas is wonderfully funny. Our new favourite thing." The Huffington Post
WITH RESIDENT HOST:
BEN VAN DER VELDE
http://www.benvandervelde.com/
Standing a statutesque five foot five inches high (not in heels) and weighing in at eleven stone (on a good day) Ben is the current light-middleweight contender for compering champion of Kilburn.
"Sharp and crafty gagsmith." Chortle
"Wonderfully improvised riffs showcasing his impressive spontaneity and sharp tongue." Edinburgh Festivals Magazine
Amazingly just £5 entry (or £4 in advance online)
Doors 6pm for 8pm start.
Monday 31st October 2016
SPOOOOOOOOOOOOOOOOOOOOOOOOOOOOOKY HALLOWE'EN SPECIAL
ANDREW O'NEILL
http://www.andrewoneill.co.uk/
Andrew is one of the most varied and genuinely alternative acts on the circuit. He's a metalhead, an amateur occultist and a musician. He's been a returning guest on 'Never Mind The Buzzcocks' and appeared in 'Saxondale' with Steve Coogan. You'll also have heard him all over your wireless, including offering objects for display at John Lloyd's 'Museum of Curiosity' on Radio 4, as well as on BBC Radio 1, Radio 4 Extra, and 5live. But live is where the hidden mind-control signals planted in his work are most effective.
He's a bit of a regular on the comedy stages at Download, Sonisphere, Bloodstock, Leeds and Reading festivals and has opened for Amanda Palmer off of the Dresden Dolls, done audience warm-up for Never Mind the Buzzcocks, hosted the Metal Hammer Golden Gods, played at Torture Garden and the Bizarre Magazine Ball and load of other events where people mainly wear shiny things.
"An increasingly distinctive, imaginative act… brilliant, genuinely unexpected lines are added to the mix. At this rate, it won't be long until he's huge." Chortle
"He's got a natural optimism and love of silliness that leaves you feeling remarkably positive… a winning blend of polemic and off-beat whimsy." The Guardian
WILL SEAWARD
http://www.willseaward.com/
Join the comedy circuit's favourite ghost-flavoured comedy storyteller for some extra-specially terrifying tales of horror! Huzzah! And this time it's spooky beyond all imagining! Join Will Seaward for more fear than you can shake a werewolf at! Ghosts! Torches! Witches! Cobwebs! Vampires! Haunted objects! Doom!
"Part Brian Blessed, part Oscar Wilde, part crazed Victorian music hall MC…a naturally funny fellow." The Telegraph
"Hurrah for Will…bombastic, bawdy…an ever-burning furnace of plummy wit…Will Seaward makes pure comedy gold." Edinburgh Festivals Magazine
KATIE PRITCHARD
http://www.katiepritchard.co.uk/
An absurdly multi-talented actress, musician and comedian, Katie overwhelms audience with her charm, talent and superb singing voice. She has worked on the West End, Number 1 UK Tours, performed at regional venues, host her own radio sketch show "Literally Comedy" – the only show to be set in her very imaginary bookshop…?!, has written for hit show NewsRevue and is the guitarist in award-winning all-girl Rock'n'Roll band The Daisy Chains (Winners of The London Vintage Awards, Finalists of The National Vintage Awards).
PAUL DUNCAN MCGARRITY
http://paulduncanmcgarrity.co.uk/
Archaeologist by day, comedian (and occasional crime-fighter) by night, Paul is a charming, eloquent and big-hearted storyteller, whose tales of awkwardness at school, on worksites and when eyeball-to-eyeball with a Ugandan rebel leader have left audiences in delighted bit and pieces the nation over. He's also a core member of the Knightmare Live and Comedian's Cinema Club casts.
"Like a very tall, funny, excited child." The Scotsman
"Practically bursting with energy… a hard act to follow." Three Weeks
SIMON WATT
http://www.readysteadyscience.com/
Simon Watt is a biologist, writer, science communicator, comedian and TV presenter.
He runs the "Ugly Animal Preservation Society" which is a comedy night with a conservation twist. It went on to find global fame/notoriety when it teamed up with the National Science and Engineering Competition to host an online campaign resulting in the election of the blobfish as the ugliest animal on the planet.
His new book "The Ugly Animals: We Can't All be Pandas" is out now. He has also written dozens of articles for national newspapers and websites including The Times, The Sunday Times, The Sun, The Daily Telegraph, The Independent, the Daily Mirror and the New York Daily News.
He is a regular contributor to TV, radio and web and is perhaps best known as a presenter on the BAFTA winning documentary series Inside Nature's Giants and the Channel 4 special The Elephant: Life After Death. He'll be sharing with us the most gory and gruesome tales of dissection and scientific investigation, especially for Hallowe'en.
WITH RESIDENT HOST:
BEN VAN DER VELDE
http://www.benvandervelde.com/
Standing a statutesque five foot five inches high (not in heels) and weighing in at eleven stone (on a good day) Ben is the current light-middleweight contender for compering champion of Kilburn.
"Sharp and crafty gagsmith." Chortle
"Wonderfully improvised riffs showcasing his impressive spontaneity and sharp tongue." Edinburgh Festivals Magazine
Amazingly just £5 entry (or £4 in advance online)
Doors 6pm for 8pm start.
Monday 7th November 2016
PHIL KAY
To be at one of Phil's shows and expect stand-up would be a big mistake Éanything can happen and invariably does! Never is this more true than when performing on his home turf. Glasgow beware! Or, at the very least, bring hard hats.
Phil's comedy is a unique blend of energy, improvisation and leaps of imagination that take his audience on a joyride they'll never forget. Even Phil has no idea what might happen when he unleashes his crazy brand of improvised comedy mayhem. He possesses the rare gift of creating a space where audiences feel like they are kids again, all taking part in a practical joke.
Phil launched his stand-up comedy career with a bang in 1989, quickly garnering a host of awards, nominations and glowing reviews. Since then, the plaudits have never stopped as he conquered first the live stage and then television, with appearances on such shows as Phil Kay Feels, (Ch 4), Next Stop Phil Kay (Ch 4), Edinburgh Nights (BBC1), Montreal Festival of Fun (Ch 5) and plenty more besides.
Phil's first love, however, remains live stage work and only by watching his live performances will audiences really see him at his very best. Phil Kay is stand-up comedy's answer to spontaneous human combustion a rare, explosive and always surprising phenomenon that simply cannot be contained in a box or represented on a cathode tube.
Phil tours Britain constantly and is a firm favourite at the Edinburgh Festival Fringe, where he performs yearly to sell-out crowds and critical acclaim. Over the years he has completed several highly successful tours of Australia, performing at the Adelaide and Melbourne Festivals. Since then, he has travelled the length and breadth of the globe administering his special blend of comedy genius.
Phil has worked as a warm-up man on television shows including: Jonathan Ross's Saturday Show, Channel 4's Viva Cabaret, The Smell of Reeves and Mortimer, Sean's Show and Harry Hill's Pilot Show.
"Willing to treat each gig as a one-off event." The Guardian
"It's easy to get lost in Kay-world, it's the close proximity to such high energy levels, emotionally charged and visceral storytelling." Herald
ALISTAIR WILLIAMS
@LaughatAl
After winning the Piccadilly Comedy Club's New Comedian of the Year 2014 competition, Alistair is already on his way to the top. His high energy and charismatic stage presence have seen him tick off a number of high profile competitions, reaching the finals for The Leicester Square Theatre New Act, The Amused Moose Laugh Off, and the Laughing Horse New Act of the Year 2013.
A genuine joke machine, Alistair is one of those rare commodities in the comedy world with his consistent ability to produce new material of the highest standard. However long you give him, you are sure to get a set packed with gags from start to finish.
"Possesses a rough diamond charm." Chortle
HEIDI REGAN
@Heidi_regan
SO YOU THINK YOU'RE FUNNY? WINNER
2016 Heidi is a brilliantly deadpan writer, comedian and actor who has achieved success in the UK and back home in her native Australia.
BENJI WATERSTONES
http://www.benjiwaterstones.com/
A perennial finalist in all the major new act competitions, the deft and understated Benji has proved a hit with comedy crowds for the past couple of years. Drawing on his own personal experiences, as well as his job working in the health sector, Benji has charmed crowds into laughter with great skill and aplomb.
"Absolutely brilliant." The Scotsman
JETHRO BRADLEY
@jethro_bradley
Deadpan absurdity from a social outsider. Jethro started in stand-up three and a half years ago via London's improv scene. He is the winner of the BBC Radio New Comedy Award, Welsh Unsigned Stand-Up Award and The Comedy Store's King Gong.
"Excellent jokes." Marcus Brigstocke
"Witty and hilarious." Broadway Baby
WITH RESIDENT HOST:
BEN VAN DER VELDE
http://www.benvandervelde.com/
Standing a statutesque five foot five inches high (not in heels) and weighing in at eleven stone (on a good day) Ben is the current light-middleweight contender for compering champion of Kilburn.
"Sharp and crafty gagsmith." Chortle
"Wonderfully improvised riffs showcasing his impressive spontaneity and sharp tongue." Edinburgh Festivals Magazine
Amazingly just £5 entry (or £4 in advance online)
Doors 6pm for 8pm start.
Monday 14th November 2016
ADAM BLOOM
http://www.adam-bloom.com/
Adam Bloom is one of Britain's most inventive comedians. He has performed sell-out solo shows at the '96, '97, '98, '99, '01, '04 & '07 Edinburgh Festivals as well as performing a sell-out tour of Britain. He has also sold out theatres at festivals in Melbourne, Sydney, Auckland, Wellington & Cape Town. In July '13, Adam made his fifth appearance at 'Just For Laughs' in Montreal, including being part of 2004 'Just For Laughs Comedy Tour', playing to 42,000 people in 17 cities across Canada. He has also written three series of 'The Problem with Adam Bloom' for BBC Radio 4.
"Bloom is perhaps the perfect comedian." The List
"In the premier league of comedy." Independent
"His mission is to convince you that he's the greatest comic ever and he makes a surprisingly good case." The Scotsman
"He's been one of my favourite stand-ups for about ten years. Bloom not only has meticulous clever lines, but also an intense and fragile honesty." Ricky Gervais
"He makes me laugh out-loud, I can't wait to see him life." Sir Ian McKellen
SUZY BENNETT
@FunnySuzyB
Originally from Devon, Ex-Butlins-Redcoat Suzy is a dynamo of a comic, with a uniquely warm and chatty stage presence. She has been delighting audiences with her saucy comedy since "accidentally" reaching the finals of Jimmy Carr's Comedy Idol on her first gig, and being asked by Jimmy to support him on his "Gag Reflex" tour.
"She shows remarkable confidence on stage, cracking jokes about being single, blokes and pulling (or not pulling) them…" Time Out
"Undeniable confidence and verve – she went down superbly well." Chortle
DIMITRI BAKANOV
http://www.dimitribakanov.com/
Dimitri is fast proving an audience favourite with his honest, sharp and sometimes dark humour.
He has quickly established himself as one to watch – in his first year he reached the finals of both the Leicester Square Theatre New Act competition and the Laughing Horse New Act competition. Dimitri is currently performing in comedy clubs all over the country to a great reception.
SI DEAVES
http://www.sideaves.com/
Si Deaves is a stand up comic hailing from the depths of Southend-on-Sea. Having realised just how odd his life and thought patterns so regularly are, Si decided to turn to comedy in early 2014 and use it to question everything from people's misunderstanding of primary school level grammar, to why Goldilocks was so cruel, all the while bemused and amused by his own fears and neuroses. His dry and acerbic wit, love for improvising and playing around on stage, and general easy going manner make him instantly likeable.
WITH RESIDENT HOST:
BEN VAN DER VELDE
http://www.benvandervelde.com/
Standing a statutesque five foot five inches high (not in heels) and weighing in at eleven stone (on a good day) Ben is the current light-middleweight contender for compering champion of Kilburn.
"Sharp and crafty gagsmith." Chortle
"Wonderfully improvised riffs showcasing his impressive spontaneity and sharp tongue." Edinburgh Festivals Magazine
Amazingly just £5 entry (or £4 in advance online)
Doors 6pm for 8pm start.
Monday 21st November 2016
MATT KIRSHEN
http://www.mattkirshen.com/
London born Matt Kirshen's precision wit has earned him an impressive reputation on the international comedy circuit. Most recently his appearances on Late Night with Jimmy Fallon, The Late Late Show with Craig Ferguson, Paul Provenza's Green Room, and as a finalist on NBC's Last Comic Standing has earned him a whole new host of fans in the United States and a surprising number of other countries worldwide.
He has also recorded a half-hour special for the World Stands Up, Comedy Central, and has acclaimed festival appearances at Montreal, Edinburgh, Kilkenny, Glastonbury, Reading, Leeds, Bermuda, and Amsterdam.
His debut CD, "I Guess We'll Never Know" was named in Punchline Magazine's top 10 albums of 2009 and his hit appearance at the 2008 Just For Laughs festival in Montreal resulted in no fewer than 4 of his gags appearing in the Montreal Gazette's round up of their best jokes of the fest.
Matt has appeared in and written for numerous television shows and Radio series, including the critically acclaimed series Bigipedia which ran for 2 seasons on the BBC.
His youthful looks disguise a veteran comic with almost a decade of experience, and a wealth of smart, funny and relatable material, making him a firm favorite with college audiences. While it's his prime-time NBC appearances that most American comedy fans will recognize him from, they are often surprised at the breadth and scope of his material, described by one reviewer as "intelligent, but with the emphasis firmly on the funny."
"A rollercoaster of comedy genius." The Scotsman
"Matt Kirshen is a definite one to watch, his innocent looks belying a sharp, surreal and often gloriously sick mind." Metro
"A pocket sized dynamo." The Evening Standard
PAUL RICKETTS
http://www.paulrickettscomedian.com/
Paul Ricketts is an award-winning comic who since 2005 has been entertaining audiences across the UK and beyond. Since starting as an MC in his own London Comedy Club, Paul has developed into a much sought after performer on the comedy circuit. His intelligent humour focuses not only on sharp observations from life, but also racial, cultural and satirical subjects, intermingled with strange tales of ordinary madness. Sometimes silly, serious or surreal, sometimes autobiographical, political or near the knuckle – but always funny!
"Material is smart as well as funny." Scotsman
"Weird and wonderful… should be given his own TV show." The Stage
JORDAN BROOKES
@jordbrookes
A new and unusual maverick of alternative comedy, Jordan has been a sleeper hit of the past two Edinburgh Festivals. Following a successful debut hour show, Brookes returns with a new bundle of silly faces, uncomfortable poses and unnecessary confessions that push the envelope of modern comedy.
"Superbly crafted, he cleverly switches between characters, stand-up and something a little more avant-garde. Easily one of the most creative but funny shows I've seen this year." ★★★★★ The Mirror
"Jordan takes all of the stand-up rules in the book and proceeds to snap them in two. Perfectly and intricately performed." ★★★★ The List
"'Deserves recognition for doing something a little different with the art form… with performance skills to spare and an innovative approach running through this assured debut like lettering in seaside rock'-★★★★ Chortle
★★★★ Fest Mag
SAM SAVAGE
@samsavage52
Known as "the female Micky Flanagan" (Chortle), Sam is no stranger to comedy awards and competition finals. Funny's Funny winner 2012 and NATYS runner up 2013, now she sticks a wig on her head and calls herself Linda Larkin, a housewife who believes the world can be saved with love and gossip. She's had two shows at the Edinburgh Fringe, Princess Savage and Looking Out for Linda.
"Excellent, hilariously off-kilter." Three Weeks
"Upbeat and endearing … a comedy natural." Chortle
"She writes proper jokes." Jenny Eclair
KATE MCCABE
https://katemccabe.me/
An American comic now in Manchester, Kate McCabe has been warmly received by audiences all over the UK. A likeable blend of the observational and the ridiculous, she's a surefire charmer in any venue.
"Delivers strong material with aplomb." Three Weeks
WITH RESIDENT HOST:
BEN VAN DER VELDE
http://www.benvandervelde.com/
Standing a statutesque five foot five inches high (not in heels) and weighing in at eleven stone (on a good day) Ben is the current light-middleweight contender for compering champion of Kilburn.
"Sharp and crafty gagsmith." Chortle
"Wonderfully improvised riffs showcasing his impressive spontaneity and sharp tongue." Edinburgh Festivals Magazine
Amazingly just £5 entry (or £4 in advance online)
Doors 6pm for 8pm start.
Monday 28th November 2016
TIM FITZHIGHAM
http://www.fitzhigham.com/
MULTIPLE WORLD RECORD HOLDER AND ACTUAL COMMODORE OF THE BRITISH NAVY
Tim FitzHigham is a Perrier nominated, multi-award winning comedian, explorer, presenter, world-record holder and author. Among numerous TV credits as a comic, he has presented several documentaries for BBC 1, and Super Human Challenge for CBBC. Tim has written and performed in two series of The Gambler, for BBC Radio 4 based on his hugely-successful 2011 Edinburgh Fringe show, whilst keeping up his many stage and film appearances.
He is completely and utterly unique as a storyteller, adventurer and absolutely mad-as-a-hatstand, loonbag pioneer into hitherto unknown territories of human endeavour! His achievements include breaking a 383 year old record by sailing a paper boat 160 miles down the River Thames, crossing the Channel in a bathtub and Morris dancing from London to Norwich.
"You can't help but be swept up in the delights of his adventure." ***** Chortle
"Tim FitzHigham is part comedian, part old-school gentleman adventurer." The Guardian
"For pure unutterable silliness, this is hard to beat…exuberant." Evening Standard
"Tim is a rare talent indeed, brave, determined and the very embodiment of the great English Eccentric." Marcus Brigstocke
YURIKO KOTANI
@YurikoComedy
BBC NEW ACT OF THE YEAR WINNER 2015
A relative newbie to the London comedy circuit, Kotani uses her low-key outsider perspective and skewed logic to dissect London living, from strange posters on the Overground to the untranslatable Britishism of adding '-ish' to words (we put the 'ish' into 'British', you could say). Her wonderfully offbeat stories have earned her places in the final of a bunch of new-act comps, culminating in victory in the BBC New Act of Year final last year, with her rug-pulling punchlines and bizarre observations impressing the voting public at home.
"Daft and fun." Chortle
ESHAAN AKBAR
http://www.eshaanakbar.com/
Since starting comedy in March 2014, Eshaan Akbar has established himself as an act with exciting potential.
​
A winner of the Piccadilly Comedy Club New Comedian of the Year 2016, Eshaan has been in the finals of other prestigious competitions, including So You Think You're Funny 2014 and Laughing Horse 2014. He performs across the UK and has performed in Germany and Bangladesh. In 2016, he supported Dane Baptiste on his UK tour and did warm up work for "Micky Flanagan and Friends".
​
His professional career has taken him from private banking through to corporate communications via a career in local government public policy. He has previously written for The Guardian, The Times online, The Observer New Review and The Huffington Post UK. He is a member of the UK Speechwriters Guild and Fellow of the RSA.
​
Born and raised in East London, he is a Manchester United fan (obviously) and has torn cricketing allegiances – he fails the Tebbit test every time. He has previously dabbled in Bollywood and salsa dance choreography.
"So slick, I could have been watching a Live At The Apollo set." Beyond the Joke
"A story that's likely to go far". Full of likeability and charm." Chortle
TOM LITTLE
https://thisistomlittle.wordpress.com/
Tom Little is a stand-up comedian and nothing else. He won the Leicester Mercury Comedian of the Year 2015, was a finalist in the BBC Radio New Comedy Award 2014 and performed as part of the Pleasance Comedy Reserve showcase at the 2015 Edinburgh Fringe. These are prestigious accolades so, you know, be impressed. His set contains material about failure, geese and Sonic the Hedgehog. In that order. And other stuff as well.
"A brilliant, loudly awkward set…. His material is somehow simultaneously incredibly sharply written and bluntly delivered; his routines are very funny, completely inventive, sitting perilously on the fence between allowing an audience to think they know what's coming, and pulling something unexpectedly bizarre out of the bag." Gigglebeats
"Little's showstopping set-piece … made an immediate impact and it was no surprise that the judges felt that that he was the front runner." Beyond The Joke
"Little displayed the unhinged offbeat qualities that won over the judges last year – and rightly so." Chortle
JENNY BEDE
http://www.jennybede.com/
Jenny Bede is a actor & comedy writer/performer from Pinner, the town from which Elton John also hails . Much like Sir Elton, she wears a wig, is married to a man named David Furnish & had a hit with the song 'Rocketman' in 1972.
Born in the 80's, Jenny always took an interest in performing and decided to apply to the prestigious Royal Academy of Music (where EJ also attended). She was accepted onto the Musical Theatre course under the direction of Mary Hammond, where she later graduated with Distinction. After a stint in the record-breaking 'NewsRevue' Jenny started writing comedy, initially creating a series of musical parody videos that have since gained over 2million views on YouTube.
Since then she has worked in film, television and radio. Career highlights include, Dawson Bros' Funtime (BBC3), writing and creating the Bafta-winning Made in Chelsea fan show 'Mad on Chelsea' (ch4), being cast by Edgar Wright as 'Fitness Instructor (26)' in The World's End and duetting with noughties boy band legends Blue on the classic, 'Sorry Seems to be the Hardest Word'. Perhaps topping all of that was a Bodyform commercial directed by The Fully Monty's Peter Cattaneo. No, she didn't get to roller-skate with a dog and yes – she was cut from the final edit.
In 2013 Jenny started writing and performing the live comedy, winning the Best Newcomer Award in the 2013 Musical Comedy Awards after just 3 gigs. This led to an hour on the free fringe with the brilliantly talented Jessie Cave, performances for BBCR1 and BBCR4 and playing at Glastonbury.
In 2014 Jenny was commissioned to make her own pilot by BBC Comedy and was named The Observer & Guardian's Rising Star of Comedy for 2015.
"If there was one act on the bill that I would confidently tip for stardom it would be Bede." Evening Standard
"Hilarious." Metro
WITH RESIDENT HOST:
BEN VAN DER VELDE
http://www.benvandervelde.com/
Standing a statutesque five foot five inches high (not in heels) and weighing in at eleven stone (on a good day) Ben is the current light-middleweight contender for compering champion of Kilburn.
"Sharp and crafty gagsmith." Chortle
"Wonderfully improvised riffs showcasing his impressive spontaneity and sharp tongue." Edinburgh Festivals Magazine
Amazingly just £5 entry (or £4 in advance online)
Doors 6pm for 8pm start.
Monday 5th December 2016
FUNMBI OMOTAYO
http://www.funmbi-omotayo.co.uk/
Funmbi Omotayo's friendly, instantly likeable style won him the award for Best Newcomer at the Black Entertainment Comedy Awards. He has since gone on to win the prestigious Leicester Square New Act of the Year competition in 2012; shortly after becoming joint winner of Amused Moose's Laugh Off Competition in the same year. Gently paced stories and anecdotes are delivered warmly and confidently from this relative newcomer. Funmbi is creating a huge storm on the comedy circuit with tales of living in Hackney, his Nigerian roots and his hilarious day to day observations.
"A charming young comic…he's got the jokes to back up his charm. Soon, he could be playing to thousands." Time Out
"Plenty of original insights and honest home-truths to enjoy." Chortle
SY THOMAS
http://sythomas.com/sythomas.com/Home.html
Sy Thomas is an actor, presenter, and stand-up comedian. His versatility, likeability, and deft comedic flair, have seen him gain an extensive and hugely varied list of credits and experience.
Sy burst into the world of presenting at kids TV channel Nickelodeon, where he fronted all of the channel's live studio projects and continuity for nearly 2 years. He then went on to write and present two series of CITV's much-loved gadgets and games show 'The Cool Stuff Collective'.
As well as gathering a whole host of further presenting roles, Sy also became something of an accidental adventurer when he and fellow stand-up Alexis Dubus drove 4000 miles through Africa in a car they bought for £100 – their epic journey being documented in the award-winning film 'End of the Road'.
As a stand-up comedian Sy regularly performs throughout the UK and is in demand as both an act and compere. In 2013 he supported Marcel Lucont on tour; hosted the comedy stage at 'End of the Road Festival'; and took his first solo venture Sy+' to Edinburgh festival, which Three Weeks awarded 5 stars and called "Brilliantly entertaining!" His first full-length show "Jumper" garnered brilliant reviews and "Recommended Show" from Fringe Review in 2015.
"Highly enjoyable." Time Out
"Slickly presented and exuding chemistry." The List
BENEDICT POPE
@BenWPope
Ben Pope is a stand up and actor. He was a finalist in So You Think You're Funny in 2015 and was president of The Cambridge Footlights and has toured extensively with them, including in the USA in 2014.
"Perfectly silly and intelligent in equal measure." Broadway Baby *****
"Smart and artfully ramshackle." The List ****
SOPHIE HENDERSON
https://sophiehendersonwrites.wordpress.com/about/
A finalist in this year's So You Think You're Funny? competition, Sophie is a bright, breezy and sharp new comic.
"An easy charm…consistently funny." Chortle
WITH RESIDENT HOST:
BEN VAN DER VELDE
http://www.benvandervelde.com/
Standing a statutesque five foot five inches high (not in heels) and weighing in at eleven stone (on a good day) Ben is the current light-middleweight contender for compering champion of Kilburn.
"Sharp and crafty gagsmith." Chortle
"Wonderfully improvised riffs showcasing his impressive spontaneity and sharp tongue." Edinburgh Festivals Magazine
Amazingly just £5 entry (or £4 in advance online)
Doors 6pm for 8pm start.
Monday 12th December 2016
MARCEL LUCONT
http://www.marcellucont.com/
Flâneur, raconteur and bon-viveur, Marcel Lucont is easily the greatest UK-based French comedian around. Winner of the 2012 Amused Moose Award for the Best Comedy Show of Edinburgh Fringe and the 2013 FringeWorld Award for Best Comedy, he has also been scene on TV as a star of BBC3′s Live at the Electric.
Marcel has toured the world with his dry wit, bawdy chansons and exquisite sex poetry. He has played the Edinburgh Fringe, Melbourne Comedy Festival, New Zealand Comedy Festival, Sydney Comedy Festival, Adelaide Fringe, Great Britain, Singapore, Amsterdam, Croatia, Vietnam, Slovenia and Jersey.
"Fresh, accessible and hilarious." The Guardian
"Wonderful French wit…A Pitch-perfect performance…superb stuff." Time Out
LYNN RUTH MILLER
http://lynnruthmiller.net/
Lynn Ruth Miller is currently the oldest performing stand up female comedian on both sides of the Atlantic. Dubbed the new Joan Rivers of Fringe Comedy at The Edinburgh International Fringe.
She is a regular at the San Francisco Punchline, The Stand in Scotland and The International in Dublin and is now chomping at the bit ready now to do her storytelling, cabaret and standup comedy throughout the world to prove that her aging has been amazing.
At 81, Lynn Ruth Miller is still going strong.
She started her comedy career at 71. She made it to Las Vegas in America's Got Talent, 2008, won People's Choice in 2009 Branson Comedy Festival, the finals in Bill Word's Funniest Female Contest 2009 and semi-finals in the SF International Comedy Competition, the top 100 in Britain's Got Talent and won both nights of the Texas Burlesque Festival without taking off anything that matters.
She was the 2013 TO&ST winner for GRANNY'S GONE WILD: best cabaret Edinburgh Fringe. That show was performed at the Soho Theatre in London in March 2014. In August, she performed her fourth solo show NOT DEAD YET a compilation of stories and songs about her life, directed by Sarah Louise Young with songs written by Young and Michael Roulston to 4 and 5 star reviews.
"This woman is sharp, and in among the fun and schtick there are some killer lines. Ms. Miller is a poster girl for growing old disgracefully and she looks to be enjoying every second." The Scotsman
JOSH PUGH
https://joshpughcomedy.com/
ENGLISH COMEDIAN OF THE YEAR 2016
From his very first gig in May 2014, Josh Pugh has gained a proven track record of being a winner. That's why he does well in competitions, with confident and clever writing that takes you off on glorious tangents. Josh has a unique, interesting and funny voice with a very exciting future.
"A peculiar offbeat mind." Chortle
HARRY STACHINI
@HStachini
Harry Stachini started performing comedy after attending a Hot Water Comedy course at the age of 18 in 2013 and since then was named in the top 3 of the Southport New Comedian of the year competition in 2014. Harry is beginning to establish himself as a strong new act on the comedy circuit with his easy-going style along with his likeable character just adds to the brilliance of the stories and the unexpected one-liners that has crowds in stitches.
ELLIS & ROSE
http://ellisandrose.com/
Ellis & Rose (Gareth Ellis and Rich Rose) have gained a reputation as one of the most anarchic and spontaneous acts around; no two E&R gigs will be the same!
Ellis & Rose are winners of a Malcolm Hardee Comedy Award, London Cabaret Award Nominees (for Best Alternative Act) and were included in The Scotsman's 2013 Edinburgh Fringe Round-Up and Time Out's Edinburgh Fringe A-Z 2014.
Their act falls somewhere between sketch comedy, clowning and cabaret gone wrong – making them a refreshing antidote to people talking about themselves and holding a microphone steadily in front of their face with little or no flailing about or gurning.
Neo-Vaudevillian lunacy at its sexiest(?)
"The best double-act I've seen in years." Harry Hill
"Just some intellectual twats trying to be funny." Jim Davidson
"High-energy, innovative stuff from two engaging, entertaining guys." The Scotsman
WITH RESIDENT HOST:
BEN VAN DER VELDE
http://www.benvandervelde.com/
Standing a statutesque five foot five inches high (not in heels) and weighing in at eleven stone (on a good day) Ben is the current light-middleweight contender for compering champion of Kilburn.
"Sharp and crafty gagsmith." Chortle
"Wonderfully improvised riffs showcasing his impressive spontaneity and sharp tongue." Edinburgh Festivals Magazine
Amazingly just £5 entry (or £4 in advance online)
Doors 6pm for 8pm start.